WHAT IS A RENTAL APPRAISAL?
I get a lot of first time property investors wondering what the first step is when engaging a property manager. Probably the first thing to do is to get a rental appraisal. I've found some investors are not sure what is a rental appraisal, fair enough considering for many this is the first time investing in property. So I hope to outline what a rental appraisal is here in this article.
RENTAL APPRAISAL SUNSHINE COAST QLD
If you would like a rental appraisal on the Sunshine Coast please reach out to me. A rental appraisal is where an experienced property manager will give the property investor an indication of what the likely rental income will be on their investment property when it's rented out. There are a few ways these can be done and prices will be different depending on the property type, location, age, quality of fixtures, number of bedrooms etc etc. 
REMOTE OR ON SITE RENTAL APPRAISALS
The best property managers on the Sunshine Coast can give a property investor a rental appraisal either remotely or by attending the property in person. There are advantages to both which I have outlined below. 
REMOTE RENTAL APPRAISALS
The advantage of having a rental appraisal done remotely is they can usually be done fairly fast. Doing a remote appraisal also ensures the current occupants are not disturbed.
The best property managers on the Sunshine Coast have paid access to services like RP data or Price Finder, which allows property managers to see photographs of the property when it was last advertised for rent or for sale. We can also see the size of the home, its age, size of the block, number of bedrooms, bathrooms, slope of the land etc. 
Then we can run reports on what comparable properties that have recently rented in the area, which show us the rental value, the date leased, & how long it took to be leased. 
All this information allows us to get a fairly good idea of what rental income is possible. 
Then we can search realestate.com.au to see what is currently on the market in the area and what weekly rental prices are being advertised. 
ONSITE RENTAL APPRAISAL
The advantages of an onsite rental appraisal is the best property managers on the Sunshine Coast can see the condition of the home, any potential maintenance, any improvements that have been made but more importantly the feel of the home.
So which is better ? On site without a doubt. The only reason you would be OK with a remote appraisal is if you wanted an idea fast, or you didn't want to alert or bother the current tenants, or current property manager. 
I recently did a remote appraisal for an owner who just had a tenant move in 8 weeks prior. The tenant is paying $600 PW. My research showed they could have really secured around $680 PW. This landlord is missing out now on $4,000 income because the property manager got the possible rental income wrong.
WILL EVERY PROPERTY MANAGER RENTAL APPRAISAL BE THE SAME?
No. They will all be different. The truth is even the best property managers on the Sunshine Coast don't know exactly what rental income is possible. If you had 5 property managers give you a rental appraisal they will all probably be different. So how do you know which one is correct ? Knowing which rental appraisal is correct is almost impossible. It's tempting to engage the property manager who has suggested the higher amount, but choosing a property manager because they guessed the highest amount is a mistake. You really need to choose the property manager that you believe will help you maximise your return over the long term. 
HOW TO KNOW IF THE RENTAL APPRAISAL IS CORRECT
Only the best property managers on the Sunshine Coast will give you a detailed Comparable Market Analysis ( CMA ) this is a detailed report that shows what other properties that are similar are renting for. If a property manager has told you your investment property will rent for $800 PW and has not supplied you a CMA report. But another property manager has indicated $650 PW and supplied you a detailed CMA report. You should be asking the $800 PW property manager how they came up with that figure & what evidence can they show you.
So ask for a detailed report that shows you compatible properties. 
HOW MANY RENTAL APPRAISALS SHOULD YOU GET?
This demands how comprehensive the first rental appraisal is. If it's just a guess or an email or a letter with no evidence how they came to that figure then yes you need to get another one. 
If the first rental appraisal is a comprehensive report that includes comparable properties and what they have rented for then you probably just need this one. As it makes sense that others will be similar. 
Of course if you get the first rental appraisal and you just feel it's wrong then that's another reason to get another one. 
If you'd like to get say 5. All 5 property managers should be able to do these remotely to at least give you an idea. Then you can just ask the property manager you prefer to then attend the home to confirm the figure seems fair.
But consider this. That extra $80 a week is an impressive additional $60,000 income over the next 15 years. 
SHOULD YOU JUST RENT YOUR INVESTMENT FOR LESS
Sometimes I have clients that tell me they only need to get $600 PW to cover overheads & would be happy to rent for that. As a property investor it's an odd thing to say. It's like BHP wanting to give you some big dividends and say you're not interested because you don't need them. What many investors don't realise is if they only need $600 PW but can get $680 PW they need that extra $4,000 a year to fund future maintenance. Eventually carpets will need to be replaced, the oven will fail, hot water tanks will fail, insurances will go up. Hey, maybe even interest rates will go up one day too.
But consider this. That extra $80 a week is an impressive additional $60,000 income over the next 15 years. 
RENTAL APPRAISAL VS ADVERTISED PRICE
If I appraise a property for around $750 PW. I like to advertise for $800 PW for the first week, because if there is no interest at $800 PW we can always make an adjustment. Instead of advertised for $750 PW and wondering if we've left $50 a week on the table. 
HOW LONG WOULD A RENTAL APPRAISAL BE VALID FOR
Usually these would be valid for around 12 weeks. In 12 weeks time it's possible the rental market has changed so the research would need to be done again. 
WHAT ARE THE PEAK TIMES OF YEAR
Here on the Sunshine Coast usually Dec and Jan are the busiest times of the year for rentals. So these are the peak times to be advertising your investment property if you would like to ask the maximum amount of rent possible. 
WHEN TO GET A RENTAL APPRAISAL
There are a few times when a property investor might need a rental appraisal
WHEN THEY ARE BUYING A PROPERTY
Usually the sales agent will give you an indication of what they believe the property will rent for. They may also have a letter from their property manager of what they believe is achievable. Keep in mind that while the sales agent is probably trying to do the right thing it's best to get another opinion. This is where a property investor can take advantage of a FREE remote rental appraisal from another property manager. Yes we offer this. It's free and obligation free. You just need to email byron@assetagents.com.au with the address or even better the link to the online ad. 
WHEN A LEASE IS BECOMING DUE
About 10 weeks prior to a lease becoming due is when your property manager should be offering your tenant a lease renewal offer. The reason this needs to happen at 10 weeks is if the tenant does not plan to re-sign, your property manager needs to give the tenants 2 months notice to vacate, even if the lease is coming to an end, yes 2 months notice is required. So prior to 10 weeks is when property investors should be researching what rental income is now possible. Ideally your current property manager should do this for you and put forward a recommendation. However if you would like a second opinion again you can take advantage of our free remote rental appraisal process to ensure that what we believe is possible is in line with your current property manager. 
WHEN YOU ARE MOVING OUT OF YOUR HOME AND YOU NOW WANT TO RENT IT
It's fairly common for people to upgrade to a bigger home or move out of the area and want to keep their current property as an investment. There is a lot to turn a home into an investment property and a good place to start is having a free rental appraisal done. While this can be done remotely, it's best to have a property manager attend the property as they will also be able to give you advice on what else may be required to prepare the property for tenants.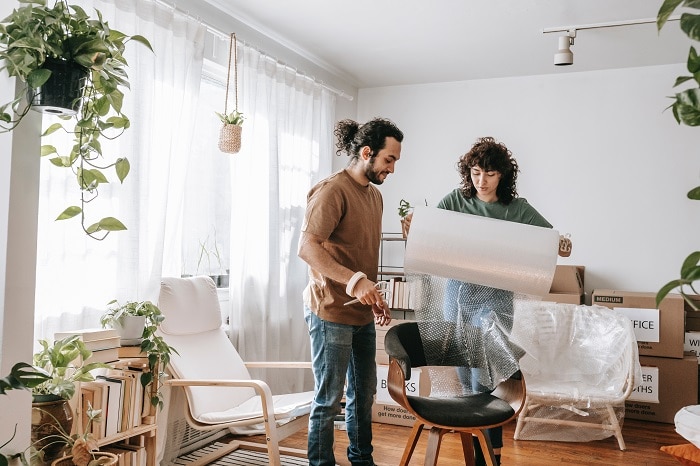 IF A TENANT IS IN A LEASE AND THEY THINK MAYBE THE TENANT SHOULD BE PAYING MORE
Sometimes property investors have tenants in a lease that is not becoming due for some time. But they want to do some budgeting and just have a feeling the tenants current rent might be below market. Investing is all about planning and this would be another good time to get a free remote rental appraisal so if the rent does need to be adjusted when the lease expires. You can start to plan for that. 
What you do need to be careful is the increase can't ben seen as excessive. People get confused about this. Rent can be increased by an additional $200 a week if this can be justified with evidence. However if other comparable proportions are renting for only $100 a week more then no you are not able to increase the rent by this much. You can read about tis here on the RTA site. 
HOW LONG DO THESE TAKE TO DO
I can do a remote rental appraisal in around 20 minutes. I've had a lot of practice. While being a property manager is a really busy job, when asked to do a remote rental appraisal I try and finalise these the same day I'm asked. 
An onsite rental appraisal is different. As I need to check my availability. I've usually got a free spot within 3 business days time and would get the appraisal to the property investors the same day. 
LOCATION
Does your property manager need to be based in the same suburb ? No. There is no advantage having your property manager based in the same suburb. We manage properties all over the Sunshine Coast. From Caloundra to Noosa and out to the hinterland. It is common for me to be in Peregian Spring, Caloundra and Montville all on the same day. 
What you would want to avoid is having a property manager based in Brisbane servicing your Sunshine Coast Investment Property. 
I had a client once explain they chose to engage a Montville agency so they can keep an eye on the property for them. That's a really wacky thing to say. Ha
HOW OFTEN CAN RENT BE INCREASED?
In Qld rent can be increased every 6 months. If a tenant has signed a lease for 12 months at $600 PW. Then you are not able to make an adjustment to the $600 PW until the lease expires. So if you want to increase the lease every 6 months there are a few ways to do this. 
First don't have your tenant in a signed lease. If they are on a periodic agreement then every 6 months the rent can be increased. But they also need 2 months notice, which means at 4 months you would need to inform that of the increase that would be happening at 6 months
The other way is to have them sign a lease that states the lease will be $600 PW for the first 6 months, then $620 PW after that. 
IN SUMMARY
Even if you just want to do a health check on how your Sunshine Coast investment property is performing. Reach out to me byron@assetagents.com.au I'm happy to do a fast, free obligation free rental appraisal for you today.
OTHER ARTICLES YOU MAY FIND HELPFUL
How to price your rental property
How much as the rental market changed on the Sunshine Coast
The post What is a rental appraisal ? Explained in detail appeared first on Asset Agents.
source https://www.assetagents.com.au/what-is-a-rental-appraisal-explained-in-detail/?utm_source=rss&utm_medium=rss&utm_campaign=what-is-a-rental-appraisal-explained-in-detail